Independent escrow companies are held to much higher standards than affiliate escrow companies. The big difference between these two types of escrow companies is that Independent escrow companies do not have to answer to parent companies. Affiliate escrow companies are run by real estate companies, title companies, or banks/brokers who often offer escrow as a service in addition to their primary services - it is not their main focus, and it is not their priority. At an Independent escrow company like Sterling West Escrow, escrow is all we do. It is our passion and our focus, and we combine our specialized knowledge with our outstanding customer service to offer superior customer satisfaction.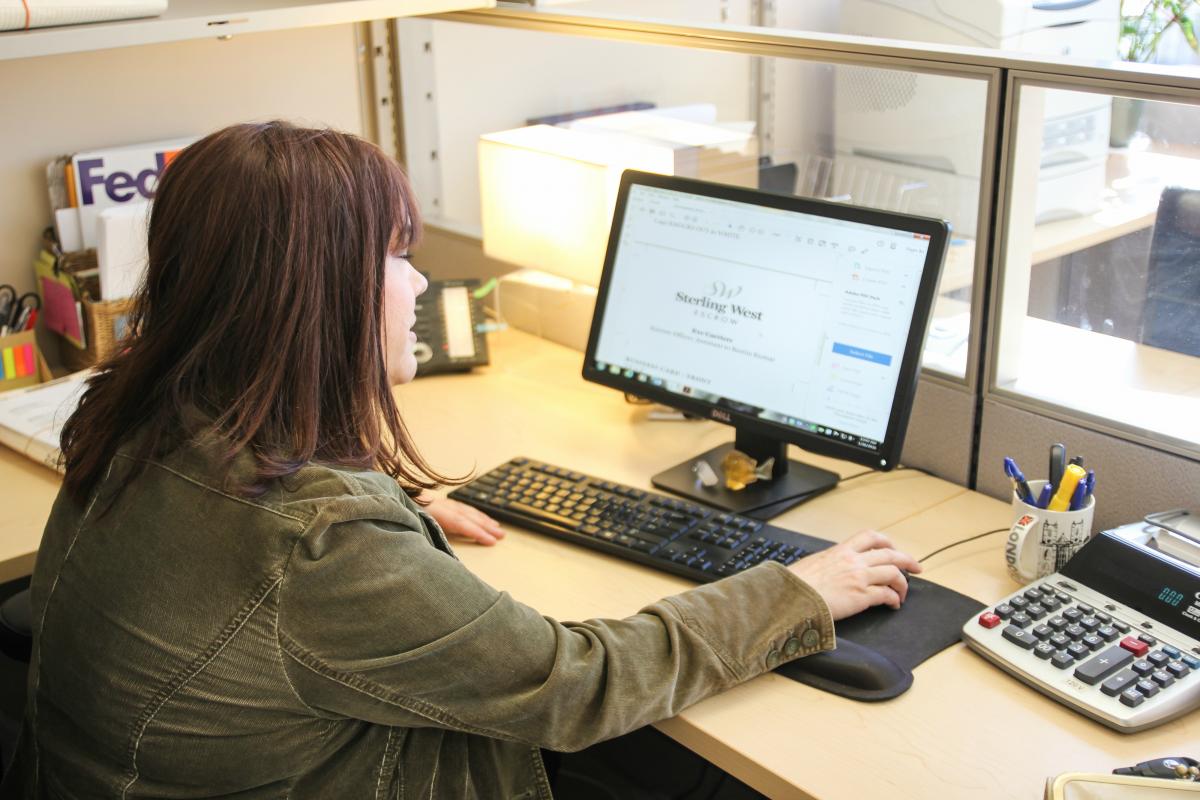 Only an independent escrow company licensed by the California Department of Business Oversight is a 100 percent neutral third party. An Independent escrow company's only concern is to monitor the real estate transaction and safeguard trust accounts' funds. Independent escrow providers are specialists whose sole purpose is providing escrow. At Sterling West Escrow, escrow is our only business.
Some Real Estate and Title Company escrow departments do not require escrow licenses, bonding, certification, staff background checks, or regular audits of any kind. If you want an escrow you can trust, you need an Independent escrow company.
Who Chooses the Escrow Company?
The selection of the escrow holder is normally done by agreement between the principals. If a real estate broker is involved in the transaction, the broker may recommend an escrow holder. However, it is the right of the principals to use an escrow holder who is competent and who is experienced in handling the type of escrow at hand. There are laws that prohibit the payment of referral fees; this affords the consumer the best possible escrow services without any compromise caused by a person receiving a referral fee. When you and the other parties involved in your transaction are considering escrows, make sure to consider only trustworthy, independent escrow companies.
Affiliate escrow companies operate under different rules and regulations than Independent escrow companies. Because they do not have the same strict requirements to adhere to, their operations do not protect their clients nearly as well those of an independent escrow company. Their goal is usually to expedite the escrow process at a reduced rate, not to complete a neutral, professional escrow transaction. It is in the best interest of these companies that deals close, and there could be a conflict of interest depending on who referred them and who the principal parties are. There will never be a conflict of interests or a bias when you use an Independent escrow company.
Sterling West Escrow
At Sterling West Escrow, all of our escrow officers are highly trained and professionally certified and licensed. They have all passed background checks and pass frequent surprise audits and examinations. Additionally, they are all members of the Escrow Agents Fidelity Corporation, which provides a five million dollar fidelity bond. They are the most trustworthy escrow officers in the business, and will handle your next property transaction with the utmost care and professionalism.
There are countless benefits that come with using the services of an Independent escrow office. Independent escrow companies are subject to much stricter regulations in terms of experience, training, banks they are allowed to use, and audits. Here at Sterling West, we understand that every escrow is different, and we are committed to using our independence to guarantee the satisfaction of all of our clients.