The Importance of Availability in the Escrow Process
Here at Sterling West Escrow, the term "availability" holds an entirely different meaning than it does to most. To us, "availability" doesn't just include our regular business hours. Rather, it includes how accessible our agents are to you during those hours of business. It is a measurement of how well we answer your questions, how quickly we return your calls and emails, and how smoothly and promptly we handle all of your needs. Without the trust and recommendations of our customers, we could not have come to be the successful escrow agency we are today. We earned that trust through our knowledge and experience in the escrow process, and our unmatched dedication to customer service. Sterling West is available. We are eager, willing, and qualified to be your escrow agency.
Good qualities of ANY business include being prompt and attentive. Nobody likes to deal with an absentee escrow officer who never returns their calls or answers their questions. At Sterling West, we understand that not everyone is an escrow expert; that is why we're here to help. Clients using the services of an escrow company are going through a highly stressful time: maybe they are buying or selling a house or making another large purchase. Where large amounts of money are involved, stress is inevitable. To make sure the entire escrow process goes smoothly, both parties involved in a transaction must be confident that all documents are safely held, well organized, and released at the appropriate time.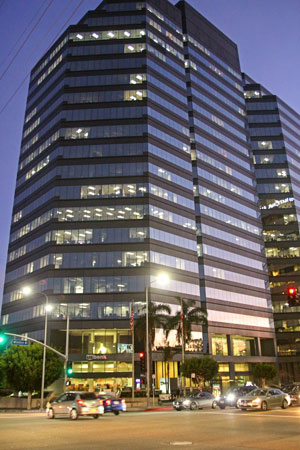 That's where the escrow agents at Sterling West come in.  We are here to handle the important documents so that you have one less thing to worry about. We will ensure that your conditions are met by the other party in the transaction while simultaneously holding you to the other party's conditions. We are here to support you and make sure that everything goes according to plan; nobody is going back on their word. We are diplomatic and professional negotiators. Desiree has enjoyed a reputation in the industry for having the innate skill set to assist in resolving the most intractable of issues.  If you feel that your conditions are not fairly being met, we will step in and make sure that all parties are satisfied with the agreement and conditions before we move forward with the sale. This assurance goes for buyers, lenders, real estate agents, and all others involved in the escrow process.
We take each escrow case very seriously and we meticulously handle them as if they were our own. If the stressful situations involved in escrow are not handled properly by an experienced escrow team, the entire transaction can fail - and nobody wants to see that happen!
As our Founder and CEO, Desireé is extremely involved in the escrow processes at Sterling West Escrow, and you can rest assured that her well-trained team will solve your concerns in a timely and amicable fashion.  
Finally, when choosing Sterling West as your escrow company, you should know that you are receiving the services of the best and brightest escrow agents in the industry. Our agents are all extremely qualified: they're experienced and competent! Sterling West has an impeccable reputation of communicating terms of contracts and keeping negotiations organized; more so than many other escrow companies. We proudly serve the west coast with our premier escrow services.
Only an independent escrow company licensed by the California Department of Business Oversight and is a 100% neutral third party. An Independent escrow company's only concern is to monitor the real estate transaction and safeguard trust accounts' funds. Independent escrow providers are specialists whose sole purpose is providing escrow. At Sterling West Escrow, escrow is our only business.
Who Chooses the Type of Escrow Company?
The selection of the escrow holder is normally done by agreement between the principals. If a real estate broker is involved in the transaction, the broker may recommend an escrow holder. However, it is the right of the principals to use an escrow holder who is competent and who is experienced in handling the type of escrow at hand. There are laws that prohibit the payment of referral fees; this affords the consumer the best possible escrow services without any compromise caused by a person receiving a referral fee. When you and the other parties involved in your transaction are considering escrows, make sure to consider only trustworthy, independent escrow companies.
Sterling West Escrow
At Sterling West Escrow, all of our escrow officers are highly trained and professionally certified and licensed. They have all passed background checks and pass frequent surprise audits and examinations. Additionally, they are all members of the Escrow Agents Fidelity Corporation, which provides a five million dollar fidelity bond. They are the most trustworthy escrow officers in the business, and will handle your next property transaction with the utmost care and professionalism.
There are countless benefits that come with using the services of an Independent escrow office. Independent escrow companies are subject to much stricter regulations in terms of experience, training, banks they are allowed to use, and audits. Here at Sterling West, we understand that every escrow is different, and we are committed to using our independence to guarantee the satisfaction of all of our clients.