Real Estate Transaction Fees | Title Insurance, Escrow, and More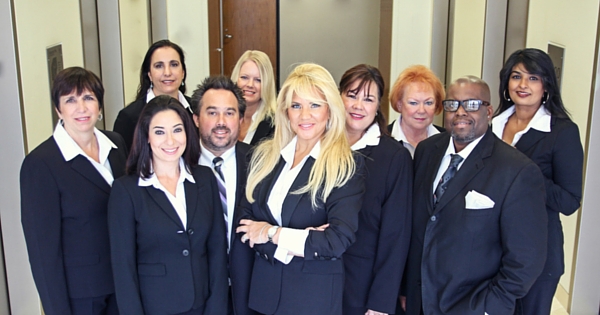 Anyone considering buying a home knows it is a huge decision, especially in Los Angeles. Unfortunately, the mortgage process and what it means when a real estate transaction is in escrow can be very confusing to prospective homeowners. Because of the complications and mystery surrounding the process, it is not uncommon for people buying a house to be caught with high interest rates and fees that they were previously unaware of.
Taking the time to understand some of the fees associated with real estate transactions and their definitions can help homebuyers save a significant amount of money on their real estate deal. The following are some common fees associated with real estate transactions.
Title Insurance
Title insurance protects potential homeowners from someone challenging ownership of the home after the initial title search. If something is wrong with the title, such as a lien that did not show up after the initial title search, title insurance protects the homebuyer's ownership. The process of setting up title insurance will be initiated by either an escrow or closing agent and the cost is usually paid for by the seller.
Escrow or Closing Fees
Title and escrow companies, acting as independent third parties, usually handle the closing of real estate transactions; therefore, the companies charge a fee for their services. Some of the services include conducting title searches for title insurance purposes and maintaining escrow accounts. Many title companies charge a base rate, which varies depending on the company.
Notary Fees
Notary fees are paid to a licensed notary public who swears that all parties associated with the real estate transaction actually signed the legal documents involved in the deal. Fees for notary services vary by state.
Attorney Fees
In many parts of the United States, attorneys handle the entire closing process, as opposed to title and escrow companies. Buyers are responsible for the attorney fees, and lenders sometimes hire attorneys to review all the legal documents associated with the real estate transaction to be sure that all of their bases are covered.
Recording Fees
Local recording offices often charge fees to record public land records. The fees vary by each county, and those buying a home are responsible for paying the costs at closing. Records kept include information about titles, mortgages, and liens.
Underwriting Fees
Underwriting fees are part of closing costs in a real estate transactions. They are charged by lenders to cover the cost of determining whether or not potential homebuyers qualify for financing. This includes evaluating financial documents such as employment records and credit reports, These fees may cost up to $750.
Title Search Fees
These fees cover the cost of searching a title to ensure there are no unpaid mortgages or liens. If there are any existing liens on a title, those liens must be paid prior to closing. Title companies, escrow companies and attorneys conduct the title searches prior to the closing meeting with buyers and sellers.
Federal Housing Administration and Veterans Administration Fees
If people buying a home obtain their financing using the protection of these government agencies, the FHA and the VA may charge additional fees. However, since both agencies cater to low-income borrowers, the fees are usually low and borrowers often roll the fees into the principal amount of their loans.
Flood Determination Fees
Lenders often charge borrowers fees to determine if the properties lie in areas that are subject to flooding. If it the property in question lies in an area prone to flooding, the borrowers must obtain flood insurance, which means a separate fee will be charged.
Mortgage Insurance Premiums
Mortgage insurance protects lenders in the event borrowers default on their loans. Mortgage insurance is commonly referred to as private mortgage insurance (PMI), and borrowers must pay the monthly premiums if the lenders require PMI. In most instances, borrowers who pay less than 20 percent down on their homes must pay mortgage insurance.
It is not difficult to see that there are many factors and fees that go into any real estate transaction. If you are looking for an independent escrow company in the Los Angeles area that has many years of experience in the field, we encourage you to contact Sterling West Escrow today.