Buying a House in Los Angeles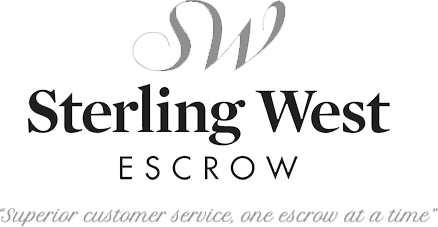 Sterling West Escrow has been providing premier west coast escrow services for over 25 years. No matter how big or small your real estate transaction is, employing the expertise of the Sterling West Escrow officers can make the process significantly easier for you.
Making the decision to buy a house can be overwhelming and intimidating. Large amounts of money are involved, certain legal policies must be followed, and oftentimes money is loaned and borrowed. These are all very serious processes, and there is no margin for error. Purchasing a house, as frightening as it may be, is ultimately very rewarding; at the end of the daunting process, you will have a beautiful new place to call home. Buying a house in Los Angeles can be overwhelming, but with the right steps, you can divide the huge process into smaller steps, and decrease your stress level.
First: Meet with a Realtor
Searching for a home is extremely difficult all on your own, especially if you are a first-time home buyer. An experienced and sharp realtor will be well informed of houses currently on the market, and perhaps knows of some that will soon be on the market. When you tell a great realtor your budget and what you're looking for, he or she may already have some potential homes in mind. Not only that, but a realtor will know everything about the going rates for houses in your area.
Second: Choose a House
With a realtor's help, you can find your new dream house! However, it is important to remember that impulsive actions are not beneficial in home buying negotiations. It is important to weigh one house against others to be certain that the house you are leaning toward is the right one for you. You should take into consideration: the age of the house, the size of the lot the house is built on, the details of the most recent home inspection, its location, the surrounding neighborhood, nearby houses, etc. All of these things play a large part in deciding whether or not a house appropriately suits your needs.
Third: Develop Realistic Expectations
It's important to reconcile your wants with what you can afford in a housing situation. Sure you may want an indoor swimming pool and tennis court, but with a $150,000 budget, these attributes are probably not feasible. Prioritize your needs and make sure they line up with the amount you have to spend. How many bedrooms do you need to accommodate you, other residents, and possible guests? Is a garage necessary, or can you park on the street? Knowing what you can sacrifice if the budget demands it is important before you tell a realtor what you are looking for. It may be helpful to make a "Wants" vs. "Needs" list to bring with you during your house hunt.
Fourth: Choose an Escrow Company
Once you have chosen a house and the seller has accepted your initial offer, you begin the process of escrow. In this process, both buyer and seller leave their legal documents that are needed in the transaction to the escrow team, and the escrow officer stays neutral between the two parties, holding funds and documents until they can be released. An escrow company holds the earnest money check that you write when you are interested in a property, and are planning to show the buyer your seriousness about purchasing it. Your escrow officer will also keep track of titles, agreements, etc. that are needed in the closing process of buying a home. It is important to choose a trustworthy and experienced escrow company that will stay neutral, ethical, and organized so that your process of buying a house in Los Angeles will be resolved smoothly, with positive results for all parties involved.
Following this step-by-step guide will ensure that anyone looking to buy a house in Los Angeles will have a pleasant outcome, and a gorgeous new home that fits within their needs and budget. An independent escrow company, such as Sterling West Escrow, can make the closing stages of buying your new house efficient, less stressful, and more organized. You're taking a big step in life, so let us help you. For all your escrow needs, call Sterling West Escrow today.