Escrow Agreement Benefits
Whether you are a buyer, seller, realtor, or lender, when you enter into an escrow agreement, a trust is established. A trust that all contract terms will be upheld and the sale will be moderated by a dependable, trustworthy, and most importantly, unbiased third party - your escrow agent…none of these can be taken for granted.
We Provide a Safety Net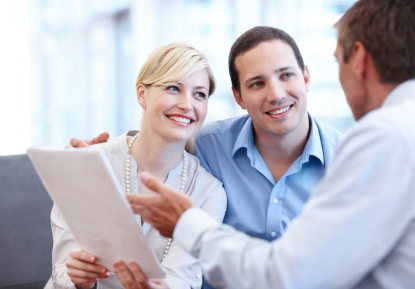 Escrow terms are met by all parties to a transaction  before any money or property ever exchanges hands, and escrow agents make sure those agreements are followed. Buyers and sellers are protected by the Escrow agent's duty to execute the agreement pursuant to the terms and conditions agreed upon by the parties during every step of the escrow process.
At Sterling West Escrow, not only do we offer this safety net, but every interaction with our team comes with our first-class customer service. We truly care about our clients, and we look out for everyone's best interests. Since we are an independent escrow company, we look out for our valued clients, not the interests of a parent company or other organization. Even in the toughest transactions, we are able to communicate effectively to get the process moving again and close the sale with little delay and unnecessary red tape.
Benefits of Using an Escrow Company as Protection Against Fraud
Every escrow company has its own set of rules and guidelines to help protect clients against fraud. All transactions are verified and tracked. Multiple governing bodies regularly audit the financial records of escrow companies. This ensures fairness and neutrality in escrow companies and escrow agreements. However, independent escrow companies such as Sterling West Escrow are held to an even higher standard than other escrow service providers. Our licensing is through the California Department of Business Oversight (http://www.dbo.ca.gov/)and all of our escrow officers are certified with background checks through the Department of Treasury.
Benefits of Using an Escrow Company For Real Estate Agents
As a real estate agent, you close sales on homes all the time. You need a system that protects you against buyers who would misrepresent themselves or obtain instruments by fraud. An escrow agreement system is a must for real estate agents as well as homebuyers, because it protects both parties in large financial transactions.
The Sterling West Escrow Difference
Sterling West's Founder and chief architect, Desiree Goodman, bases her business model on providing unparalleled  service and commitment to the real estate community that has given so much to her.  Sterling West's mission is to be a dynamic personal service company dedicated to bring uncompromised excellence to every escrow.